Yellow Chocobo's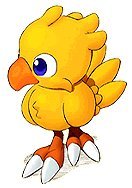 Here is a young chocobo that is very energetic. It likes lots of attention, so make sure you
have a lot of hits on your web page!

Here is a very speedy chocobo. If you want to chase after somthing and stay in perfect
shape this guy will help you.
This Chocobo is a very kind one. It is always waiting to look it's best and stay as orginized
as possible.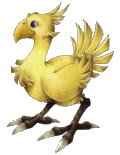 Here is an Adult Chocobo that is very loving. You got to give it lots of love to make it count.
If you have a big heart here's your chocobo.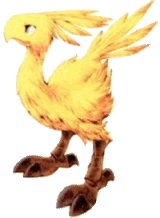 This is a very rare breed of a chocobo. It has the ability to move large objects as well as
completeing your science final. Anyway this is a powerful and intelligent chocobo.